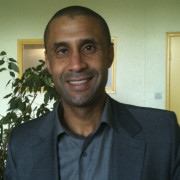 Dear Colleagues, Dear Friends,
Thank you very much for supporting our Association (African Association of Sport Sciences, 2A2S).
Join us. It will be a pleasure to have you with us.
For your information our website is new and now open with our Journal (African Journal of Sport Sciences, AJSS).
We very much appreciate your support and hope to welcome you as a 2A2S member, conference participant and submit your work for publication in the JASS.                                                                                                                               Best regards.
  Pr. Hassane ZOUHAL
       2A2S President